The county's first turnpike road was a section of the main road between London and West Scotland, now the A6, built in 1726. This road ran through Loughborough, Leicester and Market Harborough. There were toll houses at the ends of each section, for example the Loughborough to Leicester section had a toll house at Belgrave, and one in Quorn. This later moved to the junction with Woodthorpe Lane on the edge of Loughborough, and had a weighing machine on site. At first the turnpike roads were surfaced with gravel and small stones, but towards the end of the 18th century granite chippings from Mountsorrel began to be used, and the section between Mountsorrel and Quorn was paved with granite setts.
In 1766, a fast public stagecoach service was operated from Leicester to London. Coaching inns were built along the road, and the old coach gateways can still be seen at the 3 swans (originally known as the Swan) and the Angel Hotel in Market Harborough.
By 1800, there were 286 miles of turnpike roads in the county. However, when the Leicester Navigation Canal in 1794, the volume of traffic decreased, only to reach its pre-canal figures again in 1830. In 1822 the whole road was re-made in Tarmac, and the volume of traffic began to increase, until the advent of the railway. The Turnpike Trust was wound up in 1878.
Much of the traffic was taken away when the M1 was built, and in the 1990s by-passes were built around Quorn and Market Harborough and more recently Great Glen,, and a ringroad was built in Loughborough. The construction of the ring roads at various stages around Leicester took the traffic away from its original route (Along Church Gate and Gallowtree Gate/Granby Street)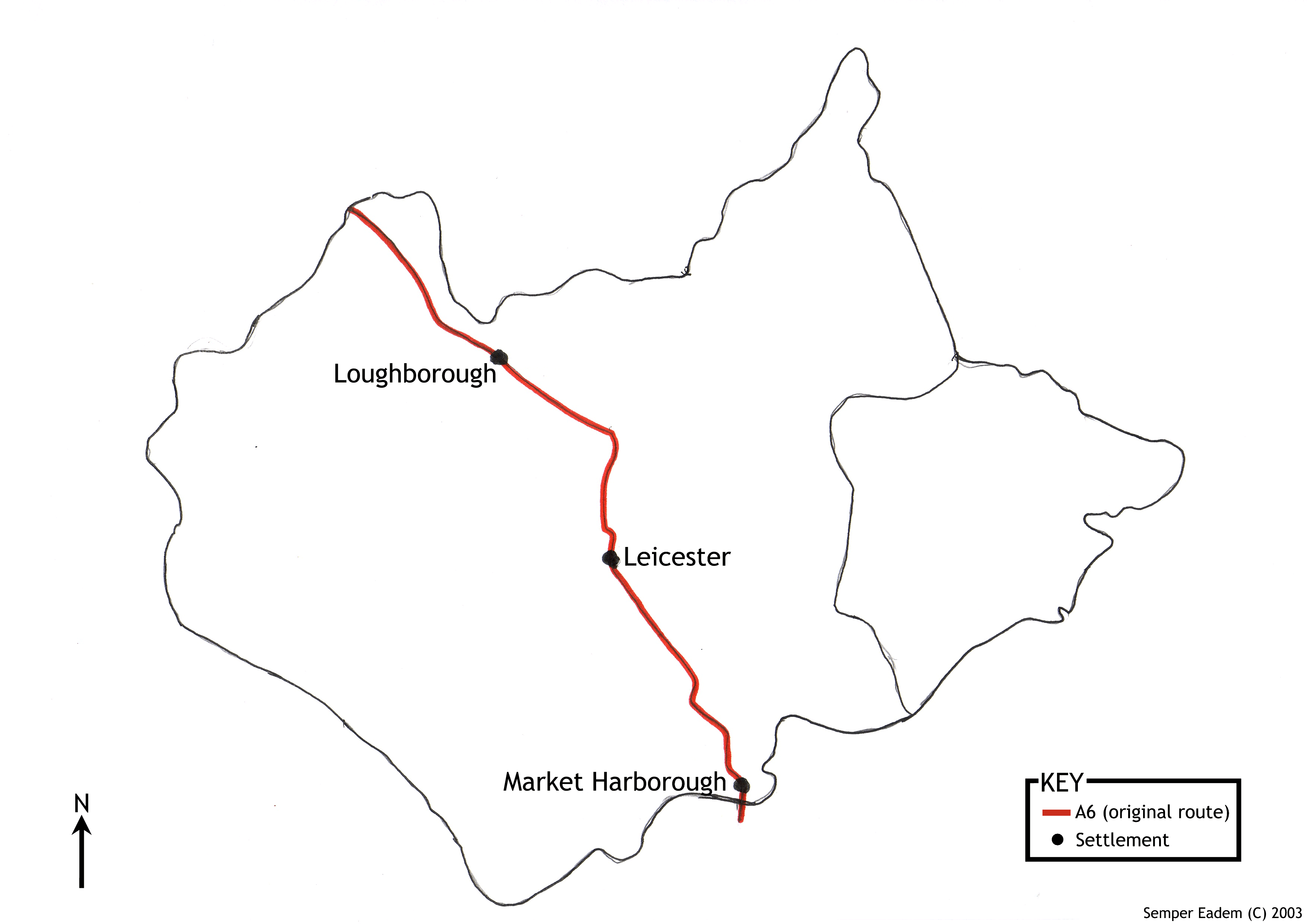 Article by Daniel Spencer