Partner Sites
A website about Walking in Leicestershire, including information, routes, reviews and all the latest news from the Leicestershire Walking Community.
Also now including Holiday Walks around the UK
Leicestershire Tourism - Soon to be uploaded.
Leicestershire History Websites
"Dedicated to the history and heritage of the
City of Leicester in the English East Midlands"
This site managed by Stephen Butt concentrates on the Social History of Leicester and Leicestershire, and is a great place to find out about theatres, music and famous citizens of our county.
A website dedicated to collecting all
known wartime activity within Leicestershire between the years 1939 and 1945. The website includes Maps & Photographs of U.S. Military and R.A.F. Airfields. Photo's of bomb damage to houses within the City, and a useful bibliography on wartime Leicestershire, for further reading

Part of the BBC Radio Leicester Website
The history of public transport in Leicester, from the first
horse drawn buses to the present day, a photo friendly site dedicated to the cities transport Heritage.

Olive and Eric
Dedicated to a young English couple who during the Second World War were, like millions of others, separated from each other. Olive was left at home in the City of Leicester with three very young children and Eric was sent first to North Africa and then to Italy.
Through their letters to each other, we can share the feeling of those times in a way which history books can never convey. The letters are for the most part not edited and are presented as they were written. They were found when Eric passed away in the late 1980's, just a few years after his wife, Olive.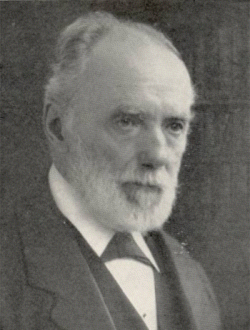 Website about journalist, philanthropist, novelist and medium Robert James Lees, an acclaimed Victorian spiritualist - and a son of Leicester. A thoroughly interesting site for those with an interesting in psychic history, spiritualism itself, or any son of the city should visit this site!
Local Community Websites
Groby Directory
Surf through the village of Groby and discover the many delights that this site has to offer.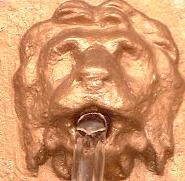 Incorporating Prestwold, Hoton and Cotes this site is designed to bring you information for both locals and visitors, and reflect something of the flavour of the villages.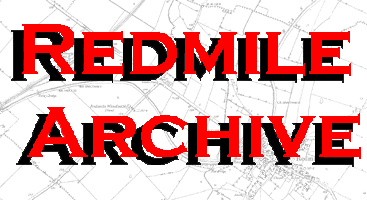 The website for the North Leicestershire village of Redmile.
Museums and Tourism

The Website of Leicestershire Museums, who run the museums within the city

English Heritage are in charge of many of Britain's old buildings, and also deal with building listings. Find out information about places to visit, and what to do if your property is listed.
Genealogy

A Member of the Federation of Family History Societies, the Society started life as the "Leicestershire Family History Circle" in 1974 with a handful of members and has grown steadily ever since. By 1995 the membership had reached nearly 1,700. The Society changed it's name in 1992 to incorporate Rutland.
1901 Census
Since January 2nd 2002, the 1901 census has been available online. You can search for people, or for places, to find out who was living in your house at that time, or where your family lived. Useful for local historians and genealogists alike.
Leicestershire, England and worldwide genealogy links and genealogy chat room.

A site for sharing research sources and strategies for Leicestershire with strong support from the Leicestershire and Rutland Family History Society.

Miscellaneous

English Heritage are in charge of many of Britain's old buildings, and also deal with building listings. Find out information about places to visit, and what to do if your property is listed.
BBC Leicester Webguide
A selection of Leicestershire web links compiled by the BBC.
An independent site that's all about Leicestershire, England. Why not try a virtual tour, locate a company providing a service or product in the Leicestershire Directory, or just browse the pages about the towns and villages in our county.
Putting expats and locals in touch with one another. Looking for old friends? Just leave some details in the guest book and get listed by both your country of residence and by your old school. Also featured: David Weston, nostalgia, railway art, Who's Who, interesting links, short stories, memory lane, books by local authors and nauti stuff (not what you think)
Leicestershire Roots