R. E. Martin
Article by D. Spencer
See Also:
Chris Holehouse's Leicestershire Regiment Website
"The Battle of Mountsorrel"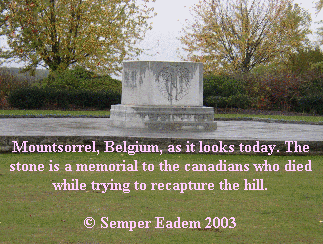 Major R.E. Martin took command of the 5th (Leicester) Battalion on the 22nd May 1915. Before the war he had been a director of the Mountsorrel Granite Company, and, when his battalion set up their headquarters just outside Ypres 1915, he named the hill on which they were stationed Mount Sorrel.
This hill became the main observation point for the Ypres Salient and Sanctuary Wood, and remained in British occupation until early 1916, when the Germans carried out a successful gas attack - the Battle of Mountsorrel.
This description, by the battalion historian, is from the Mountsorrel village website: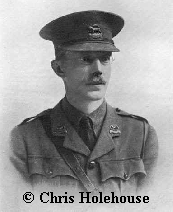 "A big man, but a thin man; he never looked very well and probably never felt very well; he wore spectacles and a big fair moustache and spoke in a high-pitched highbrow English, but he knew how to dig dug-outs. He understood the bonding of sandbags, he procured timber from unlikely places and corrugated iron and tarred felt as if by sleight of hand. He thought of everything and everybody except possibly himself; he never appeared to be put out; he expected much and his expectations were generally realised. He was the best all-round soldier in the battalion, and the battalion knew it and only got annoyed with him when he exposed himself to danger unnecessarily, which was one of his habits."
For more information, and pictures of Mount Sorrel in Belgium, please see the article entitled "The Battle of Mountsorrel"
Article by D. Spencer