Appleby Magna and Appleby Parva are recorded in the Domesday Book as one village of Appleby. It is likely that this meant the village of the apple trees, and the village would probably have had a large orchard. However there is no mention of any orchard in the Domesday Book. There were 8 villagers, 6 smallholders, 2 ploughs, and a total value of 20 shillings.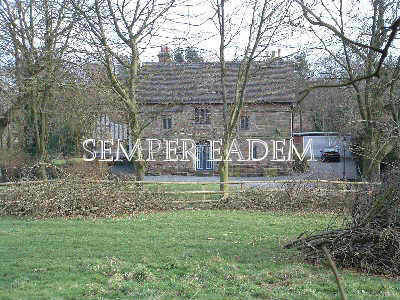 Appleby Magna has a large, old manor house, with a moat and a gatehouse. There are some figures carved on the stone over the fireplace, showing an armoured man, a woman leaning on a stick, and St Michael with a dragon. The house is shown in the picture on the right,
The village church was built in the 14th century, and contains a marble tomb with an armoured night and a lady with two dogs at her feet. They are believed to be Sir Edmund Appleby and his wife, lord and lady of the manor when the church was built. There are fragments of early 14th century glass showing a monk in a cloak and a woman in a close fitting hat.
Appleby Parva is only a hamlet of Appleby Magna, but is much more famous because of its grammar school. The three-storey building of read brick was built in 1693 by Sir William Wilson and Sir Christopher Wren.

Article by Daniel Spencer